Three useful summary sheets to help Parents/Carers
The following documents are great for supporting remote learning process rather than e safety. We hope they help you and your child.
Bug Club combines printed books with interactive eBooks games and reading comprehension and a unique learning platform If you have access to an internet connection at home, your child can log on whenever they want to, from home.
Requires your child's personal login this gives our students the chance to take learning into their own hands, developing their autonomy, problem-solving and ability to work independently.
All children from EYFS (Reception) to Year 6 should have their own logins.
A really good website to check times tables knowledge.
A message about this free TWINKL acount
As the Coronavirus spreads, we're aware that more schools are closing and pupils' learning is being disrupted. Parents, carers and teachers are looking for ways to ensure the continuity of education during school closures so that no children miss out on valuable learning time.
To support you during this period, Twinkl is offering every teacher in England access to all Twinkl resources with a One Month Ultimate Membership, totally free of charge. They are also extending this to every parent and carer in our school so our pupils can still have access to high-quality learning during any periods of disruption.
Setting this up is really easy to do – go to www.twinkl.co.uk/offer and enter the code UKTWINKLHELPS
You can use BBC Bitesize to help with your home learning homework, revision and learning. You will be able to find free videos, step-by-step guides, activities and quizzes by level and subject.
Letter-join offers a wealth of handwriting resources including interactive features PCs and tablets as well as worksheets to help. Children will be given their user name and password / passcode.
This will open up Madam Dunlop's very own YouTube channel from where you can keep updated with your French and Spanish learning.
Try some cooking in French With Madam Dunlop and My Little French Cookbook
One is for French and one is for Spanish.  Quizlet allows children to play games while going over vocabulary that I have taught them.
EYFS Activity Book to Print Off
Year 5 – 7 Activity Book to Print Off
Year 7 -11 Activity Book to Print Off
NUMBER FUN PORTAL
The Number Fun Parent Portal is a powerful and creative learning tool specifically designed to use at home. There are videos, songs, games and activities that cover the breadth of the primary mathematics curriculum – and videos for parents to help them understand the newer ways their children are now learning mathematics!
We've made it as simple as possible for parents and children alike to find and use what they need.
NUMBER FUN Parent Portal sign up
EYFS Nursery Links
JUMP START JONNY  to do Jump Start Jonny at home for FREE!
CBEEBIES NUMBER BLOCKS MAKE AND PLAY
The website address is: home.jasmineactive.com 
Parent email: [email protected]
Password: sspeterand
real PE at home includes an online programme which supports families to be active, play and learn together. It includes a programme specifically for children in Early Years and Key Stage 1 with 12 themes, 6 areas, over 250 activities and challenges and 1000s of hours of fun and activity. This programme is also great for family play and fun.

It also includes a programme for children in Key Stage 2, with daily and weekly guidance provided for both programmes (starting from next week) in addition to an option to choose your own themes and activities.
if you have a NETFLIX account you may be interested in the following links:
Best educational Netflix shows for Primary school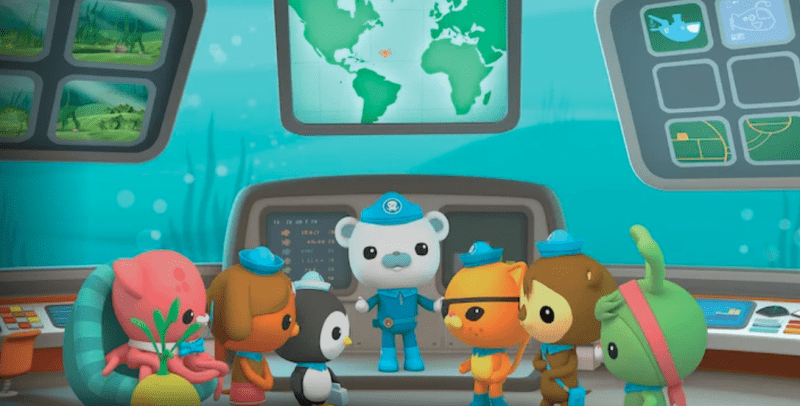 The only thing more curious than the bots are kids. Celebrity appearances and a music video at the end of each episode only add to the fun.
This science-based show answers all sorts of questions kids tend to ask.
Top scientists examine fossils found in Canada while looking for an elusive, new species!
This documentary explores the ocean depths and the creatures who live within.
This compelling documentary showcases some of the world's biggest engineering achievements.
Five baby animals in different parts of the world grow up learning to survive the wild.
Observe different animals as they age from babies to adults.
When a science concept just isn't clicking for your students … Ms. Frizzle to the rescue! Stream episodes on the human body, gardening, weather, and more.
If you teach about the ocean, chances are there's an Octonauts episode related to your unit.
Have students compare the film version to the classic novel of the same name.
Based on the popular book series, this live-action sketch-comedy show brings important historical figures, like King Tut, Marie Antoinette, and Pablo Picasso, to life in an entertaining and hilarious way.
The following list, which has been provided by our Partners ICT IN SCHOOL SOUTH TYNESIDE @the Word, are a selection of FREE online education resources.A non-exhaustive list that might help those affected by school closures due to coronavirus.
Feel free to share with other family members with children in other schools.